Below is an essay from Fred about his Mom.
Clarice Roberta Gaines Miller
22 February 1912 - 6 January 2018
My 105 year old Mother, number 1 supporter, and someone I loved dearly, died yesterday. She was ready to transition. As she transitioned Pauline, my Mother and I had alone time for several hours to share love and pray together. Below is something I wrote about her Thursday.....and had the opportunity to read to her Friday as she transitioned.
I don't know what the definition of A Full Life is, but if you Google it….my mother's life should be one of the definitions.
I am sure she had regrets:
things and life circumstances she would have hoped would have been different,
choices she would have made differently if she had a do over, and
restrictions because she was born an African American Woman in 1912 that kept her from living an even fuller life.
I am sure she wishes my father, Frederick A. Miller Sr. (1911-1964), had lived longer.
HOWEVER, Mom would say she had a blessed life!!
Mom was blessed in so many, many ways… one being her mother, Mary Gaines, who lived with Mom until Granny's death at age 91 (1886-1977). Granny was born in that first generation after the Civil War, and her parents were slaves. Ancient history is not that ancient.
Mom worked hard to raise her four children:
My oldest sister Marie.
Middle sister Freida.
My youngest sister Gerri.
I am 13 years younger than Gerri. I was what they used to call "a change of life baby" …which meant being a BIG surprise after people thought they were done with having children.
And, Mom had the blessing of living a healthy life, never in a hospital, never an operation of any kind, and lived to 100 plus 5 (as she liked to say it). That long life allowed her to see her children grow up and be full adults with our own families. What a blessing many mothers don't have.
Mom was a wonderful woman: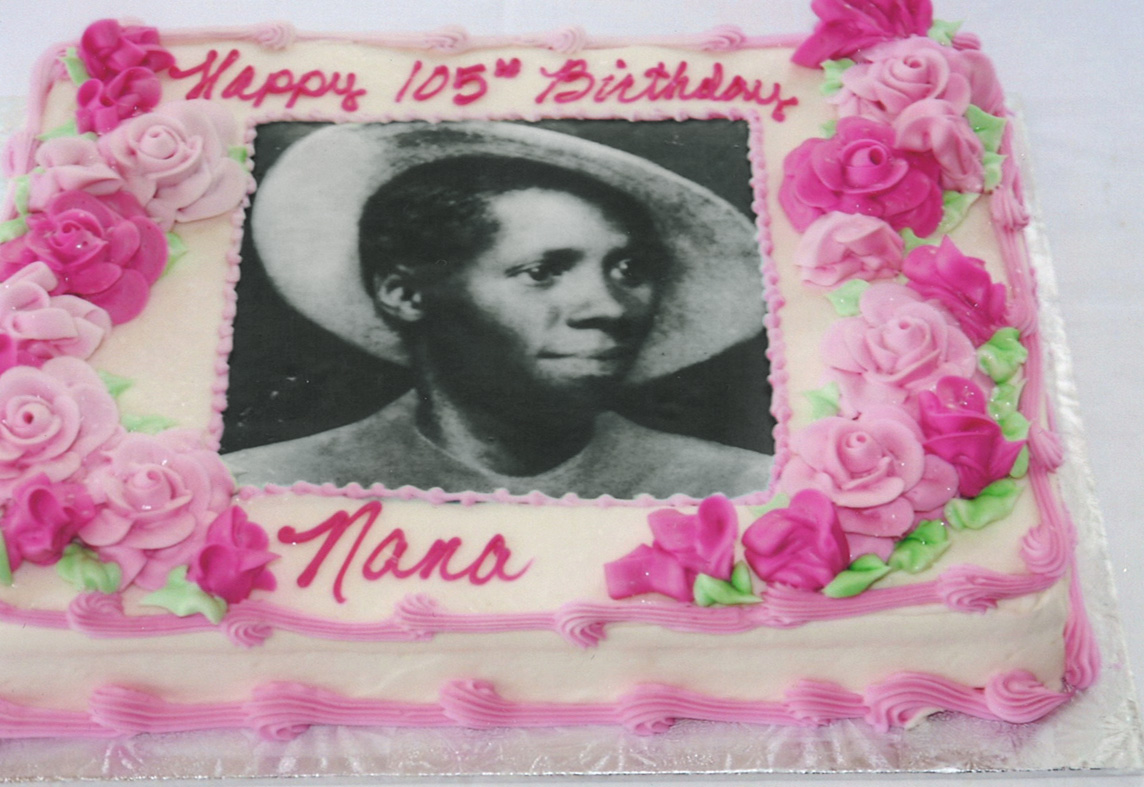 when I started elementary school, my neighborhood school in inner city Philly (two blocks from my home) was not very good. So my mother decided that I would go to a magnet school (as they called them) where students could attend from all over the city. It was a trolley ride away. I was to go to school with an older student, a fifth grader. And, so I caught the trolley every day to get a better education. Little did I know that for the initial days of my trolley ride, my mother was hiding in the back of the trolley watching over me.
started and worked her first EVER job at age 52 (when my father died in 1964), and kept that job with the city until she retired at 72.
was a Cub Scout den mother.
was President of my school's PTA.
took people to the voting booth.
attended the 1963 March on Washington.
and did a ton of other things, Mom things, that touched my life and the lives of many others.

I love the wonderful saying: Parents Give You Roots and Wings. That is what my Mother did for me:
Deep roots in Philly,
pride in being African American,
fully caring about others,
living a respectful life,
working hard,
and achieving things.
AND WINGS!!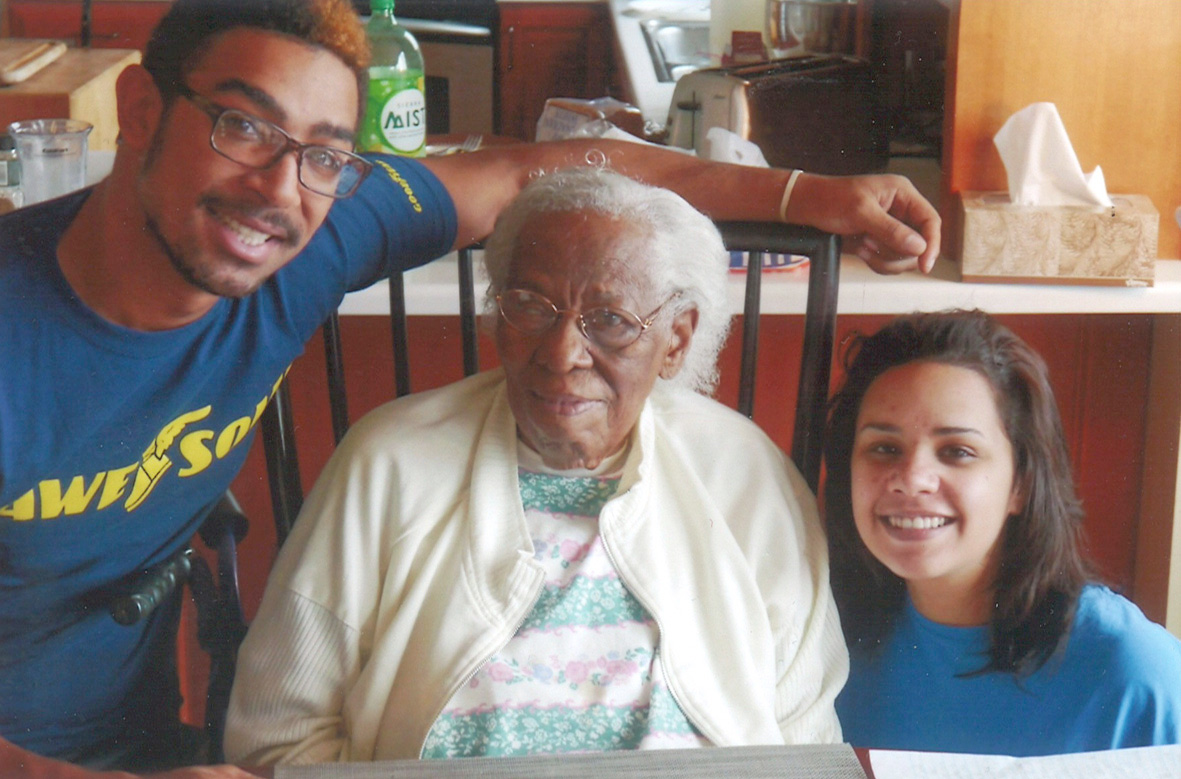 All that I have been!!
All that I am!!
All that I will be!!
Thank you, Mom!!!
Finally, it takes a village, and everyone I know is part of that village!! Thank you!!
My life with Mom… a very solid and always present foundation for me… is what has made me the person I am today and what I will be tomorrow!!!
Mom,
…….THANKS!!!
…….I Love YOU!!!
…….Journey well!!!
AND, THANKS to the village for how wonderfully you have treated, thought about, asked about and cared about my/our Mother!!! You are LOVED and Appreciated.
My sister and I are asking people to light a candle for Mom and take a picture and send it to us...lighting her path forward and/or in celebration of her.
Also, there are two causes I would like people to donate to rather than sending flowers and/or attending the funeral services, I will send you information about them in the next couple of days. One is a fund for women over 100, especially women of color. The other is for the very special facility where Mom spent her last year.
Love to all,
Fred
Mom's (Clarice Miller) funeral services were held Monday, 22 January at Morse Funeral Home in Philadelphia. As indicated earlier, in lieu of flowers or attending the services, my sister Gerri and I would prefer donations to:
1) We are establishing a fund for women of color over 100 years old. You can submit donations online by visiting: https://www.paypal.me/kaleeljamisonfound
Or, checks can be sent to: The Kaleel Jamison Foundation, PO Box 1362, Troy, NY 12181.
2) The residence where Mom spent her last year. Wonderful people!
Wesley Enhanced Living at Stapeley
in Honor of Clarice R. Miller
6300 Greene Street
Philadelphia, PA., 19144
Note on Check: Attn: Ken Beiler - For Personal Care Staff Activities